Recipe Keepsake Book From Mother: Create Your Own Recipe book (Hardcover)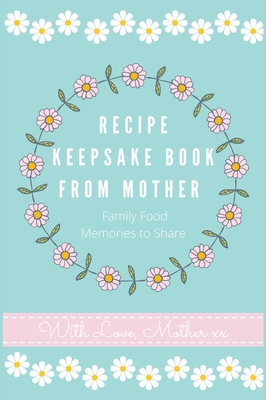 $19.99

Usually Ships in 1-2 Weeks
Description
---
A great gift idea to share your cherished Family Recipes and memories in this Family Recipe Journal . Write your own Family recipes and special holiday memories.
A wonderful keepsake for your child. This Journal can provide a link between generations with favorite foods, shared experiences and insight into special memories around the table.
This book is a personalized way for a Mother to express her love of food, Holiday traditions and cherished memories to share with her family.
The Journal entries are a combination of writing your own Recipes, Notes and Holiday traditions with space to add special memories for sharing around your family table.
This journal Includes:
- Personalized Family Recipe and Holiday Traditions Mother's Gift Journal
- Promotes a special link throughout family generations.
- Wonderful keepsake for your Child.
- Includes pages for the Mother to reflect and add their own special family food and Holiday memories
- 7 x 10-inch Book/Journal
- 70 pages in Length.