Love and Stones: A novel inspired by the works of Jane Austen (Large Print / Paperback)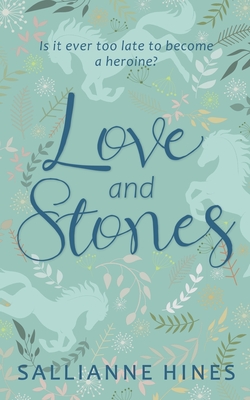 $14.99
Usually Ships in 1-2 Weeks
Description
---
When fate offers a second chance, can she free herself from the past? Or has she misread too many novels?
CATHRYN McNEIL wants to believe in happily-ever-after, Jane Austen style. But a twice-divorced children's therapist whose heart is buried in a graveyard of loss is an unlikely heroine.
Stuck in a small prairie town, she's resigned to her secluded life until she meets polo player Jack Stone at a funeral. They're drawn together by a mutual love of horses and the land, but his hot and cold behavior-and a family secret involving another woman-cause her to question if he can be the hero she seeks.
The powerful weather and sweeping vistas of the northern plains and the foothills of the Rocky Mountains set the mood in "Love & Stones" and have a strong hand in the choices made by the main characters. Thunderstorms, wildfires, and rockslides are some of the challenges faced by the ensemble cast. Much of the interaction takes place outdoors or on horseback.
The cycles of nature experienced by the characters mirror their own cycles of life, loyalty, and friendship as they come to terms with love and loss, and reinvent their own roles in the circle of life.
A story of seasoned romance, friendship, horseback adventure, and family drama rolled into one life-changing journey.
NOW ALSO AVAILABLE IN LARGE PRINT FORMAT.