Letters to Rheinhart Kleiner and Others (Paperback)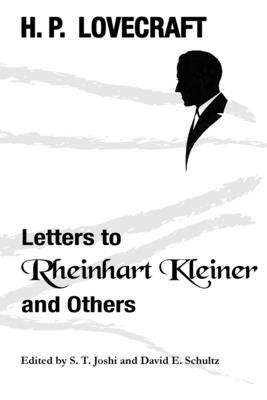 $25.00
Usually Ships in 1-2 Weeks
Description
---
Rheinhart Kleiner was one of H. P. Lovecraft's oldest colleagues, having come into epistolary contact with him in 1915. These two amateur journalists were both devoted to poetry, and their extensive discussions of verse writing provide glimpses into Lovecraft's extensive poetry writing during his early years in the amateur journalism movement. Lovecraft also wrote a long autobiographical letter to Kleiner in 1916, supplying little-known details about his ancestry, early life, and writings.
Other correspondents in this volume shed further light into Lovecraft's wide-ranging involvement with amateur journalism. Arthur Harris was a Welsh amateur publisher with whom Lovecraft stayed in touch for nearly the entirety of his adult life. James Larkin Pearson was a poet who asked for Lovecraft's assistance in the compilation of his poetical works. Paul J. Campbell was a longtime amateur writer and editor who was associated with W. Paul Cook. Having lost a leg through an accident, he founded the Fraternity of the Wooden Leg.
This volume also contains some intriguing letters with Winifred Virginia Jackson, with whom Lovecraft seems to have carried on a sporadic romance around 1920. In addition, there are a small batch of letters and postcards to Arthur Leeds, one of the lesser-known members of the Kalem Club.
As with other volumes in this series, the letters are printed unabridged and have been extensively annotated. A multitude of texts by the correspondents are provided to supply background on their life and work.