Dawnward Spire, Lonely Hill: The Letters of H. P. Lovecraft and Clark Ashton Smith: 1932-1937 (Volume 2) (Paperback)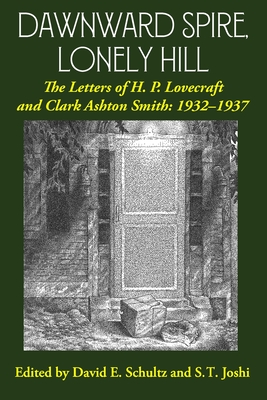 $30.00
Usually Ships in 1-2 Weeks
Description
---
In this second volume of the correspondence of H. P. Lovecraft and Clark Ashton Smith, we find the two authors in the prime of their careers. Smith was publishing frequently in the weird and science fiction pulps of the day, compelled to earn money to take care of his ailing parents. Lovecraft had suffered some painful setbacks--the rejection of his work by Putnam's, Knopf, and other book publishers--but he was continuing to develop his Cthulhu Mythos, and Smith was making distinctive contributions to it.
And yet, dark clouds were on the horizon. Smith's parents died in 1935 and 1937, and as a result his output of fiction declined significantly. Lovecraft kept his own ailment--cancer of the intestine--a secret from Smith and most other colleagues, so that his California friend was stunned to hear of his passing on March 15, 1937.
Smith and Lovecraft shared many mutual acquaintances--Donald Wandrei, August Derleth, Robert E. Howard, R. H. Barlow, among others. Their accounts of meeting these and other colleagues, and their responses to other historical and cultural events of their time, present a fascinating window into the culture of the 1920s and 1930s. This volume in particular sheds light on the development of the early fantasy fandom movement, begun with the establishment of the Fantasy Fan in 1933. In an appendix, the entire "Boiling Point" controversy of 1933-34, centering around a story by Smith, is reprinted.
The volume--the result of decades of research in accumulating and annotating the letters--has been meticulously edited by David E. Schultz and S. T. Joshi, two of the leading authorities on Lovecraft. Aside from an introduction and exhaustive notes, the editors have included in an appendix an array of additional documents that illuminate the Smith-Lovecraft relationship.