Civilization and Its Discontents (MP3 CD)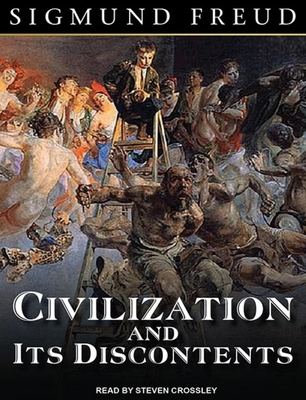 $19.99
Usually Ships in 1-2 Weeks
Description
---
First published in 1930, Civilization and Its Discontents is one of the most influential works of pioneering psychologist Sigmund Freud. Focusing on the tension between the primitive drives of the individual and the demands of civilization for order and conformity, Freud draws upon his psychoanalytic theories to explain the fundamental structures, conflicts, and consequences of society. Written in the aftermath of World War I, Civilization and Its Discontents advances the idea that humans' instinctive desires-violent urges and sexual drives-create the need for law and structure, which, when implemented, create constant feelings of discontent. A seminal work in psychology, Civilization and Its Discontents has sparked debate since its publication and continues to be widely read today. This edition is the translation by James Strachey.
About the Author
---
Sigmund Freud (1856-1939), an Austrian psychiatrist and the founder of psychoanalysis, isconsidered the most influential psychological theorist of the twentieth century and the author of "The Interpretation of Dreams."

Steven Crossley is one of a select group of narrators who have recorded over two hundred audiobooks. He has won multiple "AudioFile" Earphones Awards, including for "The Ground Beneath Her Feet" by Salman Rushdie and "Sharpe's Fury" by Bernard Cornwell.