Inhuman Relations (Uniform Edition of the Writings of James Hillman #7) (Hardcover)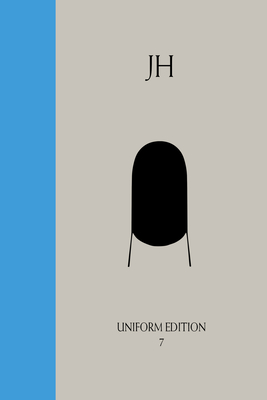 $40.00

Usually Ships in 1-2 Weeks
Description
---
Inhuman Relations, Vol. 7 of the Uniform Edition of the Writings of James Hillman, contains what could be described as Hillman's more "clinical" writings. Hillman chose the title, Inhuman Relations, to emphasize the archetypal forces that shape our human interactions -- the myths behind our messes, as he says in this volume. With this volume, Hillman decided to return to his groundbreaking book on soul-making, Re-Visioning Psychology, and organize most of essays under that book's original operative headings: Personifying or Imagining Things, Pathologizing or Falling Apart, Dehumanizing or Soul-Making, and Psychologizing or Seeing Through. The 24 essays in this volume illustrate these operations and allow the reader not only to appreciate their wide-ranging content, but also to become aware of their experiential influence.
As Scott Becker writes in his introductory essay: "We can say that Hillman was not only trying to make a point, he was trying to be useful. Because of Hillman's frequently martial style and his plutonic deconstruction of his subject matter, some critics have understandably tended to overlook the fact that he was, by training and temperament, a psychotherapist, and that his therapeutic intent continued long after he left the world of psychoanalysis proper. His passion was in the service of compassion. That he accomplished this by holding up a mirror to our follies does not detract from his therapeutic intent. Quite the contrary, our disillusionment and discomfort were the required first steps to letting go of our destructive ideas, a necessary nigredo phase as we descended, fell apart, went bugs. We had to lose our minds to find them."
About the Author
---
Scott Becker, PhD, is a Licensed Psychologist with over 23 years of professional experience. He received his doctorate in clinical psychology from Miami University in Oxford, Ohio. Over the past 23 years, he has worked at several universities as a staff psychologist, faculty member, Director of Training, and most recently as the Director of the MSU Counseling Center. His clinical interests include depression, grief and loss, anxiety disorders, complex trauma and post-traumatic stress disorders, existential and spiritual issues, couples and family therapy, and child and adolescent therapy, as well as internet addiction and the overuse of digital technology. The pioneering imaginative psychology of JAMES HILLMAN (1926-2011) spans five decades. It has entered cultural history, affecting lives and minds in a wide range of fields. For the creativity of his thinking, the originator of Archetypal Psychology and author of A Terrible Love of War, The Soul's Code, The Force of Character, Re-Visioning Psychology, and The Myth of Analysis, has received many honors, including the Medal of the Presidency of the Italian Republic. He has held distinguished lectureships at the Universities of Yale, Princeton, Chicago, and Syracuse, and his books have been translated into some twenty languages. In 2004 SPRING began publication of the clothbound Uniform Edition of the Writings of James Hillman that unites major lectures, occasional writings, scholarly essays, clinical papers, and interviews--arranged thematically.