Letters on Cézanne (Paperback)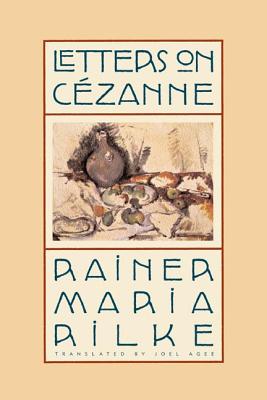 $15.00
Usually Ships in 1-2 Weeks
Description
---
Rilke's prayerful responses to the french master's beseeching art

For a long time nothing, and then suddenly one has the right eyes.

Virtually every day in the fall of 1907, Rainer Maria Rilke returned to a Paris gallery to view a Cezanne exhibition. Nearly as frequently, he wrote dense and joyful letters to his wife, Clara Westhoff, expressing his dismay before the paintings and his ensuing revelations about art and life.

Rilke was knowledgeable about art and had even published monographs, including a famous study of Rodin that inspired his New Poems. But Cezanne's impact on him could not be conveyed in a traditional essay. Rilke's sense of kinship with Cezanne provides a powerful and prescient undercurrent in these letters -- passages from them appear verbatim in Rilke's great modernist novel, The Notebooks of Malte Laurids Brigge. Letters on Cezanne is a collection of meaningfully private responses to a radically new art.
About the Author
---
Rainer Maria Rilke was born in Prague in 1875 and traveled throughout Europe for much of his adult life, returning frequently to Paris. There he came under the influence of the sculptor Auguste Rodin and produced much of his finest verse, most notably the two volumes of New Poems as well as the great modernist novel The Notebooks of Malte Laurids Brigge. Among his other books of poems are The Book of Images and The Book of Hours. He lived the last years of his life in Switzerland, where he completed his two poetic masterworks, the Duino Elegies and Sonnets to Orpheus. He died of leukemia in December 1926.

Joel Agee has translated Elias Canetti, Friedrich Dürenmatt, Gottfried Benn, and a collection of Rilke's letters, Rilke and Benvenuta: An Intimate Correspondence. He won the Helen and Kurt Wolff Translator's Prize for his translation of Heinrich von Kleist's Penthesilea, a verse play. He is the author of Twelve Years: An American Boyhood in East Germany and lives in Brooklyn.
Praise For…
---
"The greatness of Cezanne could be conveyed only by an artist equally great." —Howard Moss, The New Yorker