Wandering Ojai: Poetry & Photographs (Paperback)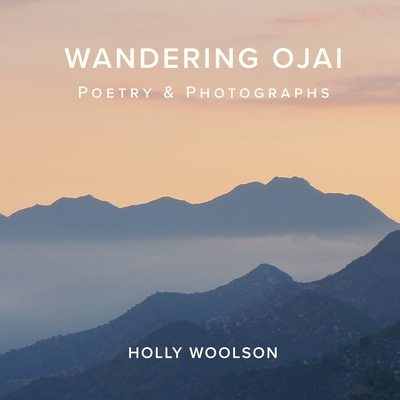 $19.95
Usually Ships in 1-2 Weeks
Description
---
Wandering Ojai is Holly Woolson's first collection of poetry. The local Ojai author and educator provides a glimpse into a place that has inspired artists and spiritual seekers for generations. With poems in the simple Japanese tanka form alongside beautiful photographs, the collection captures the sensual experience of walking through the streets and surrounding hills of this iconic Southern California town.
The author uses the succinct clarity of the tanka style to paint an intimate portrait of Ojai, one that tourists rarely see. The author contemplates the relationship between human beings and nature with insight and humor. The land itself often speaks through these poems passing on wisdom and keen observations.
This collection of illustrated poems has been organized according to the four seasons of the year and reflects the rhythm of life in Ojai. Most of the poems are entitled with the names of trails and landmarks where the author found inspiration with the hope that you, too, might go out and explore the beauty of this area. The book includes maps of hiking trails as a guide.